External elements of architecture
Interior and furniture
In modern architecture, glass is used not only for facades. The peculiarity of modern homes is the use of glass for roofs, floors, interior doors, walls, bathrooms and furniture.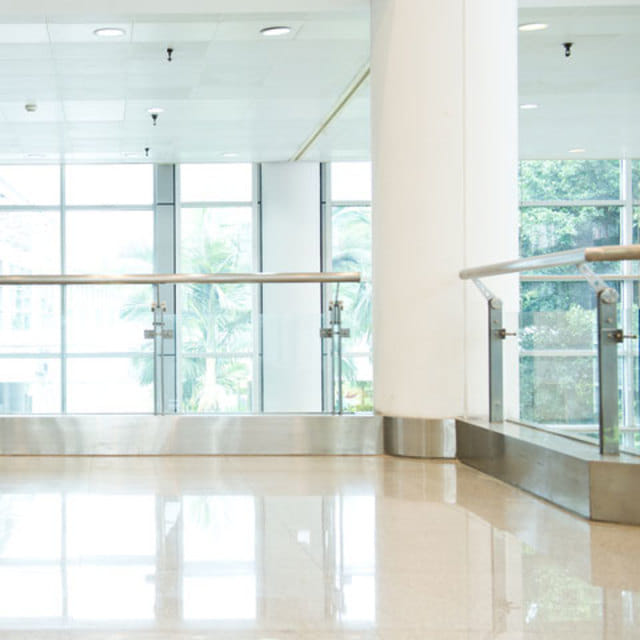 Floor. Stairs.
Glass floors are an aesthetic solution for modern interiors. They are made of tempered glass as well as laminated glass.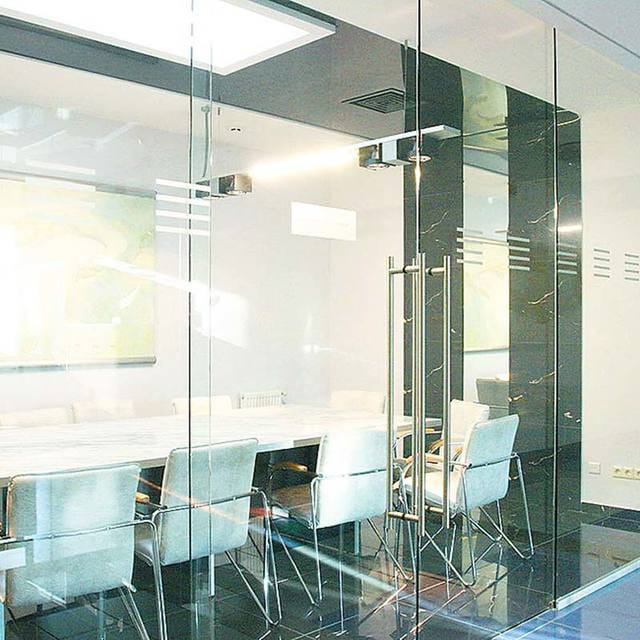 Shower cabins and interior doors
Glass makes our bathroom very individual and comfortable. For shower cabins we use hardened glass 8-12mm. Glass can be colorless, toned, completely matte or with a matte picture (sandblasted glass).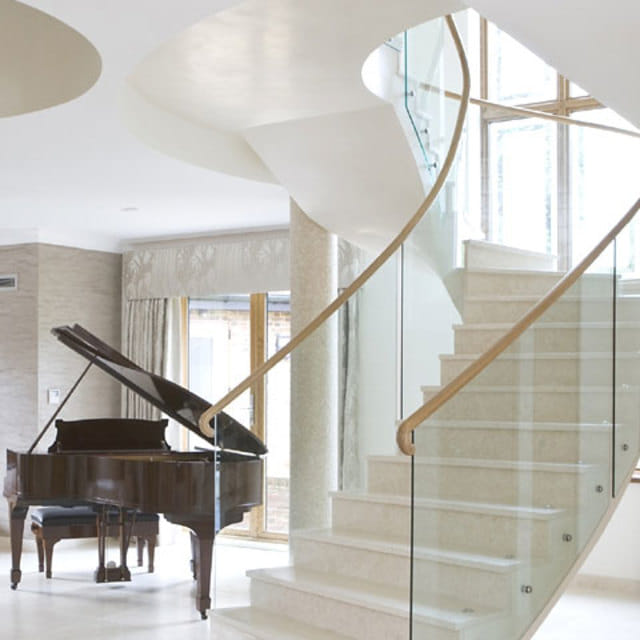 Decoration of the interior
Decoration of opaque parts of the interior - walls, columns, kitchen wall panels. Glass allows you to create various variants of glazing. Natural wood, stone can be imitated in glass. Any particular color or a unique pattern can be displayed in glass.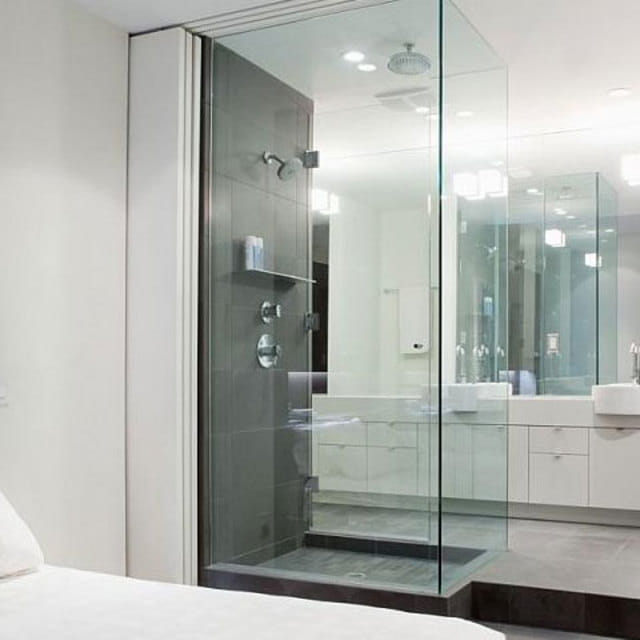 All-glass constructions and showcases
We cannot imagine a modern shopping mall or an office building without glass showcases, show windows and glass partitions that all make an illusion of space and underline the designer's style.